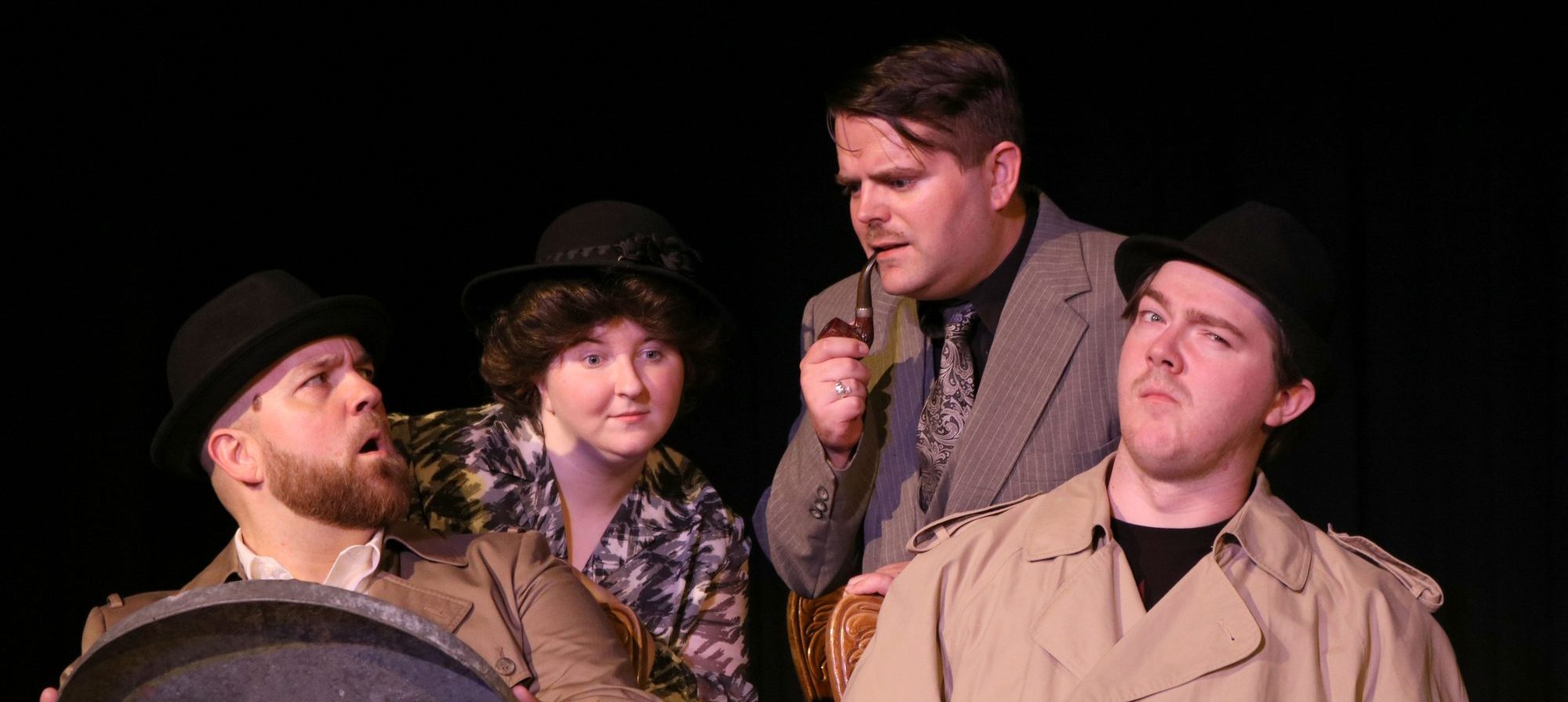 Synopsis
Mix a Hitchcock masterpiece with a juicy spy novel, add a dash of Monty Python and you have The 39 Steps, a fast-paced whodunit for anyone who loves the magic of theatre! This 2-time Tony® and Drama Desk Award-winning treat is packed with nonstop laughs, over 150 zany characters (played by a ridiculously talented cast of 4), an on-stage plane crash, handcuffs, missing fingers and some good old-fashioned romance!
In The 39 Steps, a man with a boring life meets a woman with a thick accent who says she's a spy. When he takes her home, she is murdered. Soon, a mysterious organization called "The 39 Steps" is hot on the man's trail in a nationwide manhunt that climaxes in a death-defying finale! A riotous blend of virtuoso performances and wildly inventive stagecraft, The 39 Steps amounts to an unforgettable evening of pure pleasure!
Historian's Corner
"The 39 Steps" was a first time presentation by The Community Players. The production also represented the return to the director's chair for Scott Myers. Scott had previously directed Theatre For Young People productions of Charlotte's Web and Charlie and the Chocolate Factory.
The classic Alfred Hitchcock thriller turned farce comedy, with over one hundred parts played by only four actors, had the audiences laughing, applauding and even groaning at the fast-paced production.