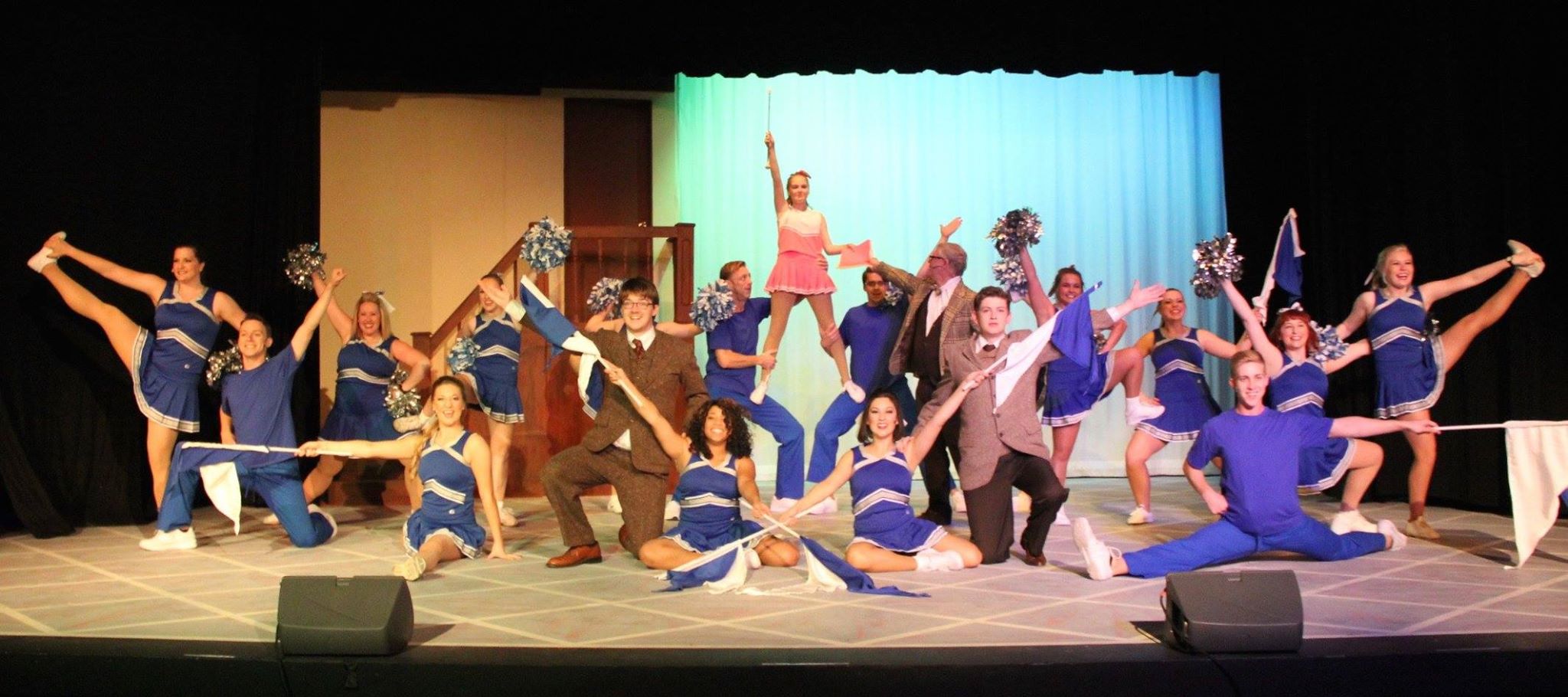 Synopsis
"Legally Blonde" is based on the novel Legally Blonde by Amanda Brown and the 2001 film of the same name. It tells the story of Elle Woods, a sorority girl who enrolls at Harvard Law School to win back her ex-boyfriend Warner. She discovers how her knowledge of the law can help others, and successfully defends exercise queen Brooke Wyndham in a murder trial. Throughout the show, no one has faith in Elle Woods, but she manages to surprise them when she defies expectations while staying true to herself.
Book by Chad Beguelin and Tim Herlighy
Music by Matthew Skylar
Lyrics by Chad Beguelin
Based on the New Line Cinema film written by Tim Herlihy
Historian's Corner
"Legally Blonde" was the first musical of the 2015-2016 season. This contemporary favorite was very well-received by Players' audiences. The production was also highly praised by the reviewer. Kudos were given to this highly talented ensemble of both the actors, the staff, and the stage crews. "Legally Blonde" partnered with Wishbone Canine Rescue to feature several adorable, adoptable four-legged actors during the run of the show that were audience favorites.