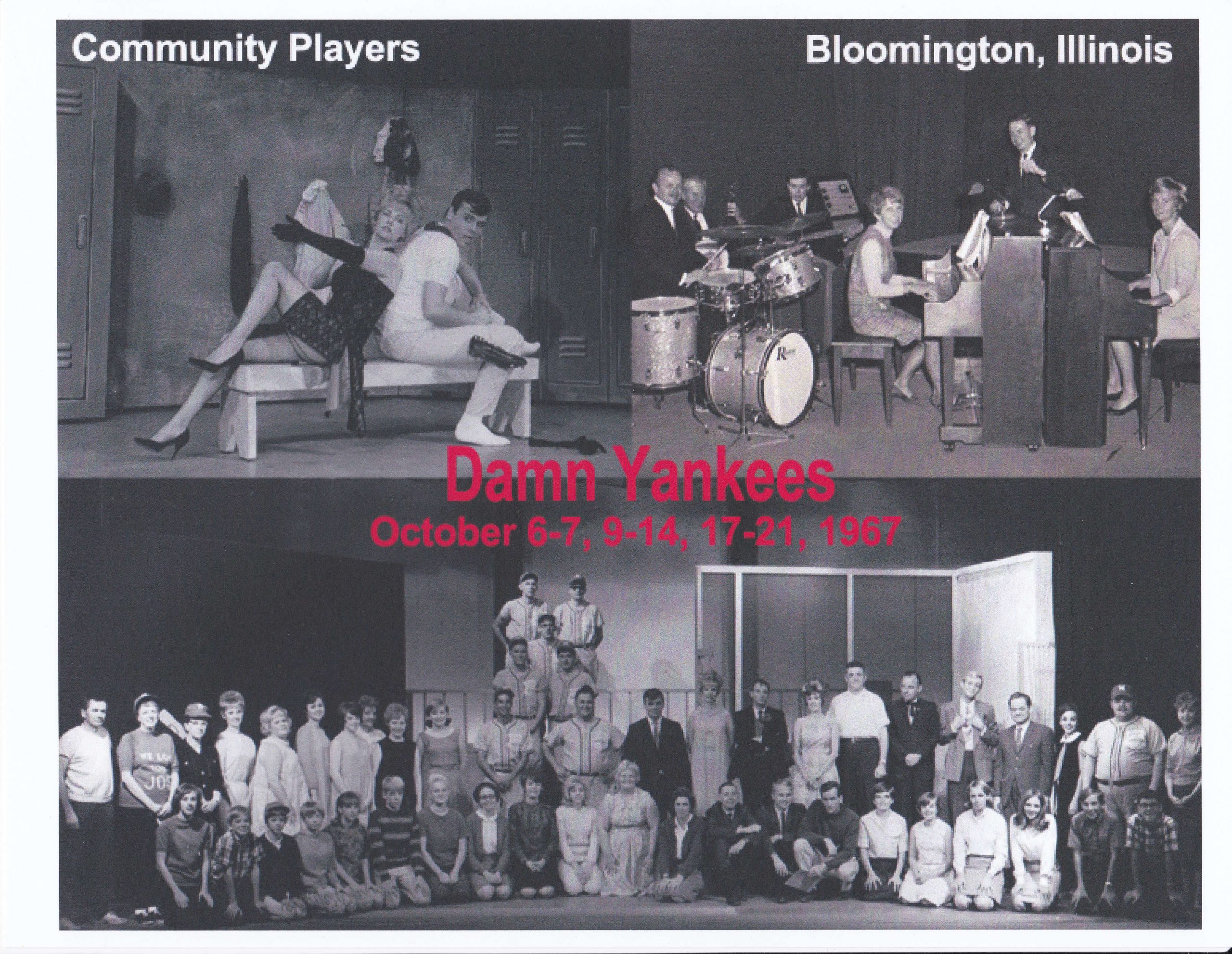 Synopsis
"Damn Yankees" tells of middle-aged baseball fanatic Joe Boyd who trades his soul to the Devil, also known as Mr. Applegate, for a chance to lead his favorite team to victory in the pennant race against the New York Yankees. As young baseball sensation Joe Hardy, he transforms the hapless Washington Senators into a winning team, only to realize the true worth of his life he's left behind. Joe ultimately outwits Applegate and his beautiful assistant Lola, returns to his former self, and shepherds the Senators to the World Series.
Words and Music by Richard Adler and Jerry Ross
Book by George Abbott and Douglas Wallop
Historian's Corner
The Opening night of "Damn Yankees" celebrated not only the 45th Season, but also "Past Presidents Night," honoring the 14 Past Presidents who were able to attend the show. By decades, there were: 3 from the 30's, 2 from the 40's, 5 from the 50's and 4 from the 60's. A Daily Pantagraph article documented the occasion, and in the program, all of the Past Presidents of Community Players, along with their years of service were honored.
In response to strong ticket demand for "Damn Yankees," an additional five nights were added to the original run of 8 performances, making a total of 13. Also introduced this season was the practice of using a producer. Their job was to take care of everything except the overseeing of the acting onstage. It was to be an equal partnership with the director. This practice continues to this very day. Arthur Dornus was the inaugural producer and set into practice many of the functions of current producers.