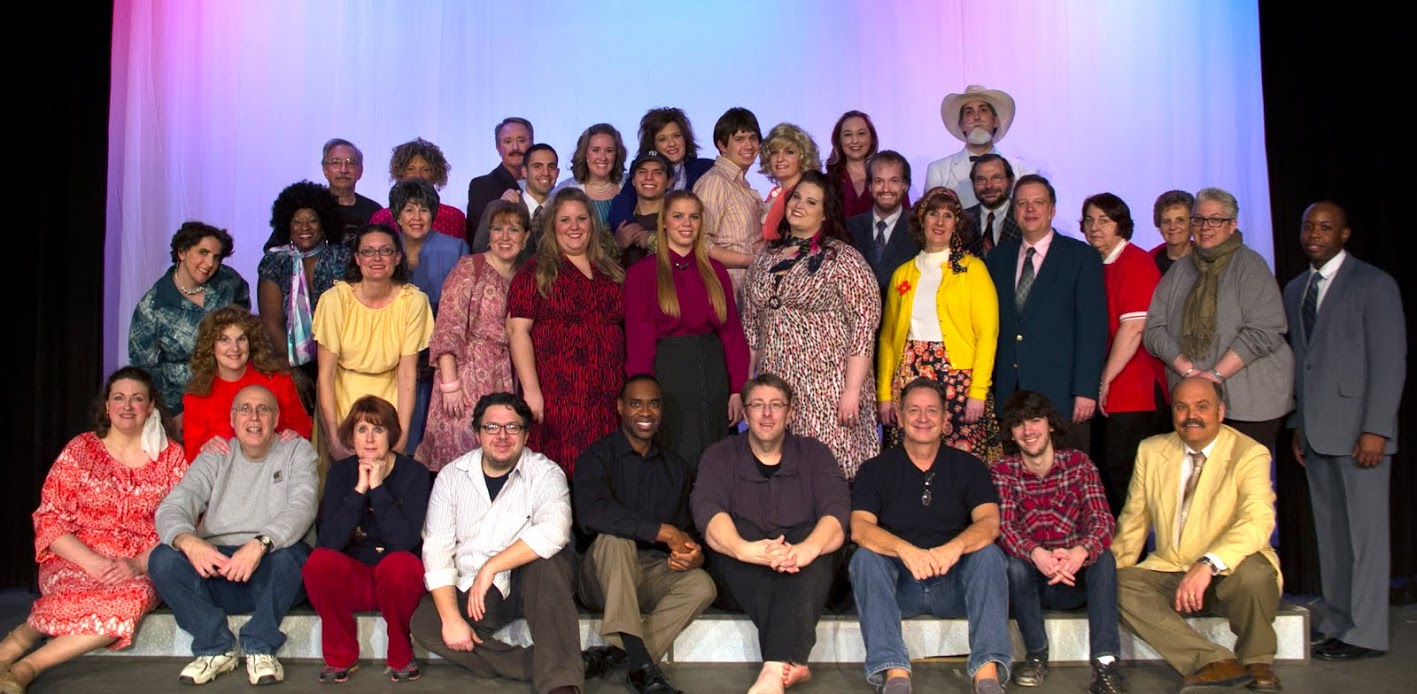 Synopsis
"9 to 5 The Musical" is based on the 1980 hit movie. Set in the late 1970s, this hilarious story of friendship and revenge in the Rolodex era is outrageous, thought-provoking, and even a little romantic. Pushed to the boiling point, three female co-workers concoct a plan to get even with the sexist, egotistical, lying, hypocritical bigot they call their boss. In a hilarious turn of events, Violet, Judy, and Doralee live out their wildest fantasy: giving their boss the boot! While Hart remains "otherwise engaged," the women give their workplace a dream makeover, taking control of the company that had always kept them down.
Music and Lyrics by Dolly Parton
Book by Patricia Resnick
Historian's Corner
9 to 5 Preview (Curtain Calls 9.5 March 2014)
The History of Community Players: Part 10 (Curtain Calls 9.5 March 2014, p. 3)
The reviewer encouraged people to see this funny, lively musical. However, it was reminded that if one remembered the movie of the same name and by the same author, that some situations and language were adult oriented. It was advised to get a babysitter and go have a fun-filled evening of theater.